(NICE) Knowledge is Power
At NICE, we're always listening to our members to better understand their needs. One of the main things we hear is that our members want education and training opportunities that will significantly help them manage their businesses and excel in their marketplaces. Along with our annual NICE meetings, we have ample training and education opportunities. These include:
Training & Education Meetings: We hold annual meetings on specific business-enhancing topics, like building your workforce and sales.
NICE Future Leaders: A group of individuals who are or may be future leaders of NICE member companies that meet and learn from each other
Spray Foam Academy: Bringing together NICE members who are in the spray foam business to discuss best practices for excelling in their markets
Technology Committee: A group of NICE members who learn about and discuss technology advancements that can improve and simplify businesses operations for NICE members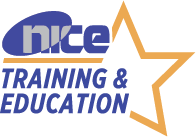 MEET GARY ROCKWEILER